Waxing Poetic
Ascension Butterfly Pendant
#

ASC4MS
Waxing Poetic
Ascension Butterfly Pendant
#

ASC4MS

Ascension, the willful and transformative act of ascending, is a miracle in itself. Our Ascension Butterfly Pendant is meant to inspire and fortify your own efforts of ascension, whether literal or metaphoric. Cast in a mix of warm brass (with an oxidized finish to amplify nuanced details such as wing patterns and dimensionality), and sterling silver, our Ascension Butterfly features a central celestial key motif, augmented with crystals and star shapes. On the reverse side (the one facing the wearer's heart) the word "ASCENSION" itself is inscribed, as a reminder to rise up and go higher.
Pendant is 1-3/4"
ASC4MS

BEHIND THE DESIGN
Is it possible to contemplate the duality of existence in a design? That we are of the earth, yet divine…. that we are lightness, amidst the darkness… That we can transform, in time. Here, half angel wings, and half butterfly wings, balanced by light and dark crystals, a center that is partially the face of a clock, holding the crescent moon that will wax and become full again, I hope this pendant reminds us that as we open ourselves up to our own beauty, to our divinity, we too are like the butterfly that ascends from its cocoon, making manifest the wonder of life.
Product Details
| | |
| --- | --- |
| Name | Ascension Butterfly Pendant |
| Stock Number | ASC4MS |
| Type | Pendant |
| Style | Butterflies |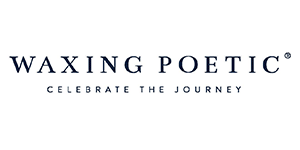 Waxing Poetic jewelry, charms, objects, candles, housewares, and general amusements come to you from Carpinteria, California, by way of designer Patti Pagliei Simpson, her intimate coterie of friends and family (sisters in particular): like-minded artists, dreamers, adventurers, and raconteurs. We make things we love, and hope you like them too.We believe that faith, risk, hope, and joy are inextricably bound, and never mutually exclusive. Adventure and routine are strange, and sometimes lovely, cousins. There is a way to write the lines in between all of us, and in our own small way, we want to make links. If we can make things to share, to pass in between, we can do more than we ever hoped – and then some.Our jewelry is fabricated by an incredible batch of Balinese craftspersons, truly part of our extended 'family'. These incredible people devote themselves and their lives to beauty, both in action and intent. Somehow we were blessed to have them join forces with us. Our Bali artisans are paid several times more than minimum wage, and treated with respect, dignity, and most importantly, gratitude. We work closely with the Bali wing of the WP family in both refining our designs, and ...