Waxing Poetic
Touchstones - Heart Infusion Talisman
#

THSN4MS-ROSE
Waxing Poetic
Touchstones - Heart Infusion Talisman
#

THSN4MS-ROSE

A member of our metaphysical quartet of Touchstones, our Heart Infusion Rose Quartz Talisman is a favorite and quite literally occupies a special place in our collective hearts. The Heart Infusion pendant lives up to its name, featuring a soft, glimmering natural rose quartz, embraced with warm brass wire and adorned with two layered brass hearts, one featuring a small shining Swarovski crystal. Lovely, gentle-hued rose quartz has long been credited with heart-healing properties, promoting unconditional love to the bearer and also radiating an aura of love wherever it finds itself. Associated with feminine energy, motherhood, divine compassion and boundless tenderness, rose quartz is directly tied to the heart chakra. Welcome healing, love, light, self-forgiveness, and abundant joy. Stone cut and color may vary. Rose Quartz, Brass, Sterling Silver & Swarovski Crystal 1" Chain seperate.
Product Details
| | |
| --- | --- |
| Name | Touchstones - Heart Infusion Talisman |
| Stock Number | THSN4MS-ROSE |
| Style Number | THSN4MS-ROSE |
| Department | Fashion |
| Type | Pendant |
| Style | Heart |
| Metal | Sterling Silver |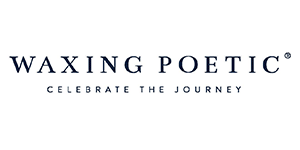 Waxing Poetic jewelry, charms, objects, candles, housewares, and general amusements come to you from Carpinteria, California, by way of designer Patti Pagliei Simpson, her intimate coterie of friends and family (sisters in particular): like-minded artists, dreamers, adventurers, and raconteurs. We make things we love, and hope you like them too.We believe that faith, risk, hope, and joy are inextricably bound, and never mutually exclusive. Adventure and routine are strange, and sometimes lovely, cousins. There is a way to write the lines in between all of us, and in our own small way, we want to make links. If we can make things to share, to pass in between, we can do more than we ever hoped – and then some.Our jewelry is fabricated by an incredible batch of Balinese craftspersons, truly part of our extended 'family'. These incredible people devote themselves and their lives to beauty, both in action and intent. Somehow we were blessed to have them join forces with us. Our Bali artisans are paid several times more than minimum wage, and treated with respect, dignity, and most importantly, gratitude. We work closely with the Bali wing of the WP family in both refining our designs, and ...